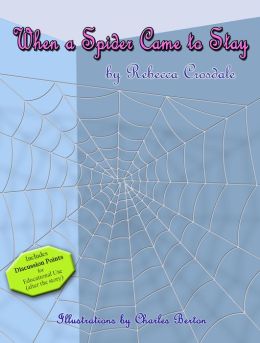 When A Spider Came to Stay
is a short story about a girl trying to confide in a strange visitor that decides to reside in her bedroom. The visitor is a spider. This particular spider is very content just spinning her gorgeous webs and frankly wants nothing to do with the little girl. The girl in the story even tries to offer this little spider that she is so fascinated with food. The spider replies rudely that she does not eat human food and that she would prefer something along the lines of an ant or a fly. As soon as the girl in the story offers the spider her snack again, the spider is extremely irritated and ends her stay in the bedroom. It does not appear the spider wants to leave her works of art, but she can no longer stand the ignorance of her host.
As a reader, I feel that the book was interesting. I do feel that the main character should have been a bit more developed in the grand scheme of things. Overall, I think this book has a select audience. A In the same token though, it shows that sometimes it is just tough to know what someone wants, or what they are trying to get across to you.
OM -- DC