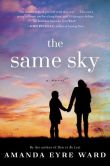 A middle-aged woman from Texas and an eleven year old girl from Honduras are each fighting their own battles. Their stories couldn't be headed in more different directions, but their paths intersect just the same.
Childless, Alice and her husband want nothing more than to adopt and raise a child as their own. Owning a successful BBQ restaurant keeps them busy but doesn't fill the void they so desperately want to fill.
Carla has been forced to grow up too early. Her mother leaving for the United States looking for a better life has left Carla to raise her younger brother on her own. Trying to keep everything together is almost more than she can handle so when the opportunity to head toward Texas herself arises, Carla packs up her brother and begins the dangerous journey to join their mother.
While Alice is dealing with adoption disappointments and helping her husband with the family business, Carla is living through hell on earth as she travels on foot through treacherous terrain, jumps trains, and is raped as other fleeing immigrants look on helplessly.
Author Amanda Eyre Ward tells the stories of Alice and Carla and their common struggle to survive what life has thrown at them. Through heartbreak and tragedy, the two are determined to reach for their dreams despite the odds stacked against them. Although not specifically a YA novel, THE SAME SKY would be an inspiring read for mature teens.