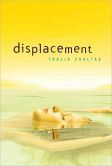 Vera needs to escape the chaos at home. Her younger sister disappeared and is presumed drowned. Her mother spends more time in foreign countries than with her children, and her older sister is focused on her own life without enough left over for anyone else. Vera's love of geology leads her to the desert where she hopes to occupy her time with rocks and not the memories that haunt every moment.
When she arrives in the tiny town of Garrett, she is welcomed by a conglomeration of interesting people. There is Tilly whose lisp makes every conversation a challenge. Lon is half Indian, breathtakingly handsome, and he runs a questionable business shipping Indian artifacts. Vera quickly connects with Milo, an artist whose pottery making skills are incredible. Life in Garrett is slow-paced, and Vera falls into life there easily.
As the summer passes, Vera works for Lon keeping records and eventually earning his confidence to help pack artifacts for shipping. When memories and imagined glimpses of her dead sister threaten to overwhelm her, she heads into the desert to calm her nerves. No one questions her reasons for being there, but sometimes Vera wishes someone would.
When Vera discovers someone has been inside the house she is temporarily calling home, she sets about trying to solve the mystery. When she finds the answers, she is shaken and begins doubting whether this is the place she belongs. Will time help heal the painful past? When will she be ready to go back to her previous life and pick up the pieces?
Author Thalia Chaltas explores the world of love and loss and what it takes to pull a life back together. DISPLACEMENT is written in verse and beautifully tells Vera's story as she attempts to rebuild her life. Chaltas is also the author of another novel in verse, BECAUSE I AM FURNITURE.