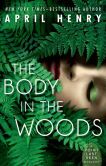 Review copy courtesy of NetGalley.com
Release date June 2014
Being part of the Portland Search and Rescue team known as SAR is a new experience for Alexis, Nick, and Ruby. Alexis was told joining SAR would look good on her college applications and she could use any help she could get. Nick hoped training and working with SAR would improve his popularity at school and at home where he was used to being invisible. A fascination with CSI type shows and anything medical was the reason Ruby wanted to be involved with the Portland rescue group. Whatever their reasons for attending the hours of evening and weekend training sessions and being on constant call for SAR, the teens never dreamed they would be involved in a search for a serial killer.
Alexis, Nick, and Ruby have their first search experience when an adult autistic man goes missing in an area of the city known as Forest Park. When the parents of the man call the authorities frantic with worry about their missing, disabled son, SAR springs into action. The three nubies hope to be the ones to find the missing man, but after following the trail and seeing only regular park visitors who haven't seen anything unusual, they begin to lose hope.
Although it is against the search rules, Nick heads on up the trail ahead of the girls, and eventually all three are separated. Alexis is the first to notice a body a short distance off the path. A quick investigation reveals it is not the missing man but instead a young girl. Alexis uses her alert whistle to get the attention of Nick and Ruby and together they report the find to the team leader. From the evidence it appears the young female victim was strangled. The three young SAR members can't believe their first search has ended with a murder victim.
Alexis, Nick, and Ruby acquainted mainly through the SAR program, each have their own personal issues that make up much of the story in THE BODY IN THE WOODS. Readers will learn what problems each teen faces and how these personal dramas could impact their involvement on the Portland rescue team. When another body is found and there are also possible connections with a dead female found a month earlier, the young rescuers and their private battles become intertwined.
Author April Henry's talent for plot twists and turns will have readers hanging on every word and trying to guess repeatedly who is responsible for the deaths of the young women. Just when one suspect seems to be the guilty one, Henry takes the story in a different direction. This whodunit is sure to please her many fans.