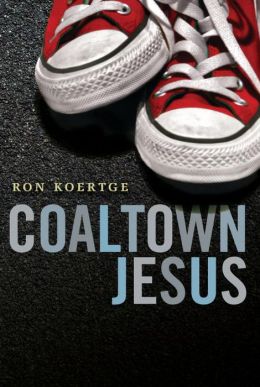 I have long been a fan of Ron Koertge. After reading THE BRIMSTONE JOURNALS, I was hooked. Although not for the faint of heart, Koertge writes frankly and starkly about his chosen subjects which is something I truly appreciate in an author. COALTOWN JESUS did not disappoint.
Walker is worried about his mom. His brother Noah died two months ago and she hasn't stopped crying. At his wits end, Walker resorts to prayer hoping it will help.
The result -- Jesus appears in Walker's bedroom. After the initial shock wears off, Walker finds Jesus is quite a character. He seems to be a regular guy, but at the same time, he obviously knows his stuff. Jesus agrees that Walker's mom might need some divine assistance, but Jesus has plans for
Walker, too.
Using humor and heartfelt emotion, Koertge uses his unique verse to reveal the healing powers of our own inner spirits. He presents a "Jesus" that will speak to even the most reluctant teen reader.