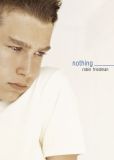 Life should be perfect for Parker, but sometimes he thinks that might be the problem. He tries to be perfect - the perfect student, the perfect son, the perfect athlete. If he is perfect, he will get into HYP, that is Harvard or Yale or Princeton. That's what everyone expects.
To feel he is in control, Parker has developed bulimia. There is a certain sense of power when he binges and purges. It started by accident after one incredible Thanksgiving dinner, but when he realized it would allow him to indulge and avoid the guilt, it became a once a week habit. When the rest of his life began to spin out of control, it increased to multiple times a day.
Danielle is Parker's kid sister. She knows something is seriously wrong, but love for her brother keeps her from confronting him. She pours out her feelings in her private poems. When her father announces he has a rare form of male breast cancer, the fear that her family is collapsing increases.
Parker's life becomes a ticking time bomb, and readers will watch as things finally explode. Author Robin Friedman brings attention to the increase in eating disorders in males. Through alternating voices, Friedman tells a powerful story of how the pressure of perfection threatens to destroy families and lives.