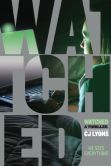 Jesse has been controlled by a cyber-hacker for four years. After his father left and they moved in with his uncle, things went downhill fast. Jesse's uncle began forcing him to do unspeakable acts and then offered him up to an Internet creep. With no one to turn to, Jesse has suffered in silence.
A mysterious envelop arrives with a cell phone wrapped in plastic. Jesse also finds a note in the envelop with the words, "I can help." One phone call later, Jesse may have found someone else who is being tormented by the same cyber bully.
Miranda has also spent years trying to escape the power of the man she calls The Creep. He has ruined her family's life and pushed her to attempt suicide twice. She is determined to use her own excellent computer skills to help others who have fallen prey to sexual abuse via the Internet. When she connects with Jesse, she hopes he will be able to help her take down The Creep once and for all.
Author C.J. Lyons is the mastermind of this riveting tale. The suspense begins on the very first page and never falters. Bouncing back and forth between Jesse and Miranda, the story takes readers on a frightening ride all too close to the stories one hears on the news about cyber criminals who take advantage of the careless acts of kids and teens. Lyons is also the author of BROKEN, the next book on my reading list.