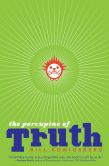 For Carson Smith it's bad enough being forced to spend the summer in Billings, Montana, but when it means reuniting with the dying father he hasn't seen since he was three years old, Carson figures it will be one long summer. When his mother suggested this "vacation" from their home in New York City, Carson never dreamed it could completely change his life.
Upon arrival in Billings, Carson's mother drops him off at the Billings Zoo. It's not much of a surprise that the zoo has virtually no animals. As Carson wanders in search of the few zoo inmates, he recognizes the symbolic nature of his quest. For some time now Carson has had overwhelming feelings of loneliness. His mother, a school counselor, is more interested in "counseling" than in mothering. She doesn't understand Carson's shy ways or his rather oddball sense of humor. He is pretty sure hanging around with a dying alcoholic in Billings isn't going to measurably improve his circumstances.
Stumbling across an incredibly beautiful girl who has been camping out at the zoo, seems like an amazing miracle. She is Aisha. She not only beautiful, but intelligent and funny, and also a lesbian. The latter news, recently revealed to her father, is why she is sleeping in the zoo. Being strongly religious, his reaction to the news was to kick his daughter out of the house. Aisha tells Carson she has been couch-surfing, sleeping in her car, and now she's found the nearly deserted zoo to be a convenient resting place.
Carson shares his own tale of woe, and then on the spur of the moment, invites Aisha to crash in his father's basement. Surprisingly, this is approved by both Carson's mother and father. Aisha arrives with her meager possessions, and suddenly, Carson's life is not as lonely as before.
Details from Carson's father's past gradually begin to reveal themselves, and the two teens become intrigued with figuring out the reason Carson's grandfather mysteriously abandoned his young family decades earlier. Maybe if Carson can understand what happened between his father and grandfather, it will help make sense of the reason his father turned to alcohol and didn't protest when Carson's mother chose to leave and start a new life in NYC.
Author Bill Konigsberg takes his readers on a journey with Carson and Aisha that combines mystery, humor, and the search of answers many face as they try to navigate an often confusing and angry world. THE PORCUPINE OF TRUTH is a must-read!